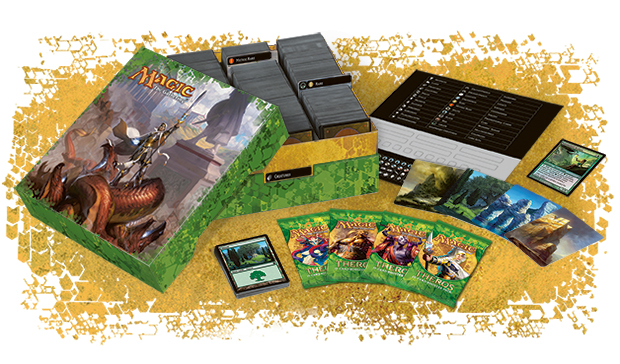 The newest Magic: The Gathering product is out today, and if last year's product is any indication, this one will be flying off the shelves. The 2013 Holiday Gift Box is the perfect Christmas present for any MTG fan.
Included in this amazing product are 4 Theros booster packs, which is the newest MTG set and contains some very powerful cards. You will also get an exclusive alternate art Karametra's Acolyte, 20 basic lands, 6 plastic dividers, a sticker sheet to customize the dividers, and a beautiful storage box that can hold up to 2,000 cards (not included). Talk about value!
The Holiday Gift Box will only be available for a limited time, and quantities are limited, so hurry in and check that MTG fan off of your Christmas list today!